DACA Renewals Are Vital
I'm an Immigration Lawyer Who Can Help
Deferred Action for Childhood Arrivals (DACA) is a United States immigration policy introduced by President Barack Obama in 2012. It protects certain immigrants who were brought to the U.S. as children from being deported for a two-year period. In order to be allowed to remain in the U.S., DACA recipients must regularly apply to U.S. Immigration and Customs Enforcement (USICE) for renewals. DACA does not provide a path to citizenship.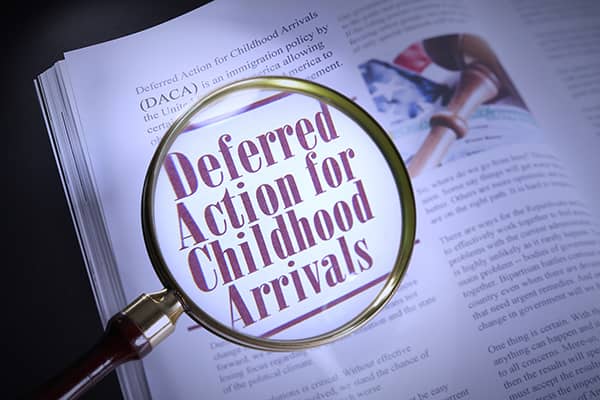 President Donald Trump tried to end the DACA program in 2020, but the U.S. Supreme Court ordered it reinstated. However, currently, no new applications are being accepted. Only those who are already in the program can apply to have their status renewed.
Not all renewal applications are successful. If you have had your application denied, it could be because:
You improperly filled out the application form.
You did not provide the necessary documentation.
You missed the application deadline.
You traveled outside of the U.S. and did not get the necessary travel permit (called Advance Parole).
You committed a serious crime.
You are believed to pose a terrorist threat.
I am an experienced immigration lawyer who can help you if you want to avoid mistakes when applying for renewal – or if your renewal has been denied.
20+ Years of Experience
I have been representing clients regarding DACA and all other immigration matters for more than two decades. I have a thorough understanding of U.S. immigration law, which is complicated and ever-changing. I keep up with those changes! What's more, I am an immigrant and a naturalized citizen, so I bring a perspective to your situation that many lawyers do not have.
Contact Me for DACA Help Today
As an immigration lawyer, I can help you protect your rights under the DACA program. I am proud to serve residents of the Dallas-Ft. Worth area. Call (972) 206-7436 or fill out the online form to schedule an appointment with me.