Facing Deportation? 
A Deportation Lawyer Can Help
Anyone who is in the United States but is not a citizen of the U.S. may be deported – sent back to their country of nationality – at any time. Even a person who has a stable job and a family may be deported. If you are advised by Immigration and Customs Enforcement (ICE) that you are going to be deported, here is what you can expect: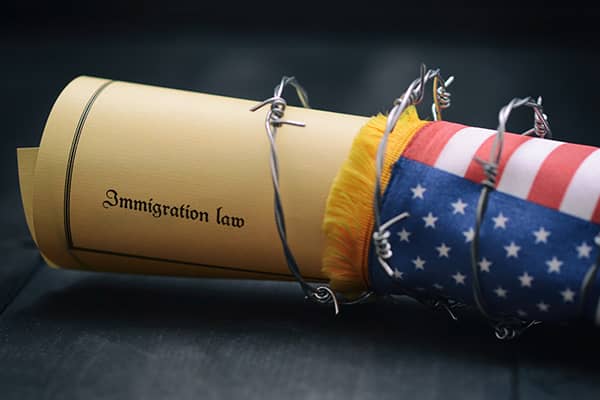 A removal proceeding in Immigration Court, during which the government will try to prove that you should not remain in the U.S.
A ruling by the judge on whether or not the government has proven its case.
An appeal of that ruling – should you choose to make one – through the Board of Immigration Appeals (BIA).
This process can be stressful and difficult to understand. Although it is not easy to avoid being deported, there are a number of defenses that you can use and waivers that you can apply for. They all require documentation and specialized knowledge. Having an experienced deportation lawyer like me on your side will improve your chances. In my two decades of practicing immigration law, I have guided many clients through their removal proceedings and appeals.
What Will Help Your Case?
Factors that could affect the outcome of your case include:
If you can prove humanitarian reasons why you should not be deported
If you have been in the U.S. for at least 10 years
If you have demonstrated good moral character during that time
If you can show that deporting you would cause "exceptional and extremely unusual" hardship to your spouse, parent or child (who is a U.S. citizen or lawful permanent resident)
Contact an Immigration Lawyer You Can Trust!
You do not have to face complex legal issues alone. I have the experience and knowledge to best present your case to an immigration judge, as well as knowing how to appeal a negative ruling. Call (972) 206-7436 or fill out the online form to schedule an appointment with me.