Meet Ted Nguyen
An Immigration Lawyer Who Is an Immigrant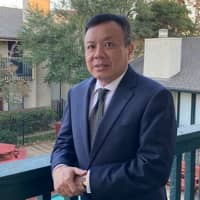 I know the challenges of navigating the Department of Homeland Security (DHS) and U.S. Immigration & Customs Enforcement (ICE) systems. As an immigrant and naturalized citizen, I am aware of what you're going through – and I know that you should not go through it alone.
I grew up in Arlington and decided to become an immigration lawyer because it gives me the opportunity to help people like myself and my family. I have more than 20 years of experience providing legal representation in Texas. I began my career in the Dallas County District Attorney's office, and have had an immigration practice since 2001.
​When I am not working on behalf of my clients, I enjoy spending time outdoors, camping, shooting, and riding on ATV trails. You will also find me grilling in the backyard and, of course, watching the Cowboys on TV.
Green Cards, DACA, Asylum & More
Immigration law in the United States is complex and subject to change. What may have been true for the DACA program or asylum seekers under one administration could be different under another. I keep up with developments in immigration law so that I am able to give my clients the best representation possible. I know which forms and documents need to be provided and what deadlines and eligibility requirements must be met.
Contact Me Today!
Speak to an experienced, ethical and affordable attorney. Call me at (972) 206-7436 or fill out the online form to schedule an appointment. I know the law. Contact me today for a confidential consultation.